Smart Ri d.o.o. (Rijeka)
Founded by the City of Rijeka for the purpose of managing the Competence Center for Smart Cities, that is, managing an innovation cluster for the purpose of linking economic entities and research institutions to R&D projects.

With25 years of successful business is a specialist in the field of broadband infrastructure, metrology, content distribution and brings specific knowledge in the field of security and surveillance.
Regional market leader in the design and implementation of complete, innovative and integrated technical protection solutions. It will add to its years of experience in product development in the surveillance and protection sector.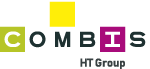 Leading system integrator present in the regional market. Through its own organizational units, as well as other international channels, it can contribute to the dissemination, sustainability and commercialization of project results. A special focus at CEKOM is on the research and development of analytics obtained through the processing of large volumes of data, the development of application and portal solutions, the development of algorithms for process optimization and the integration of cloud partner solution results, in which Combis has respectable expertise and several significant references.
Elektrokovina d.o.o. (Zagreb)
Elektrokovina d.o.o. will provide a research and development component in the implementation of public lighting infrastructure for the development of management and data collection elements in smart cities.
Elektrokovina d.o.o. (Zagreb)
As a leading non-profit project-funded institution in Croatia in the field of energy, with over 20 years of experience in the development of energy at the world level, provides a solid professional, technical and scientific background for all topics that connect smart cities with the field of energy.
Company engaged in the production, distribution and supply of gas and heat, as well as public lighting and energy efficiency. Our goal is to contribute to the quality of creating a common 4D line cadastre with our long experience in managing the cadastre of our own installations.
Regional leader in the information and communications technology (ICT) industry that encourages and directs communications development. The company's mission is to create innovative ICT solutions that improve people's lives by creating new value for the business and community. Ericsson Nikola Tesla provides a link to the industry, through research, development and implementation of the latest technological solutions, as well as a link to similar projects in the wider region.
Exevio d.o.o. (Rijeka)
was founded by the City of Rijeka for the purpose of managing the Competence Center for Smart Cities, that is, managing an innovation cluster for the purpose of linking economic entities and research institutions to R&D projects.
is involved in the project as a research expert partner. Specific expertise will support the research components of projects, particularly in the field of statistical analysis of the behavior of traffic participants - citizens and guests.
Leading provider of telecommunications services in the Republic of Croatia. Provides capacity for research and development of solutions in the field of smart transport solutions and mobility, waste management in the context of energy efficiency and sustainable environment, and advanced analytics based on large amounts of data for smart cities. The role of Hrvatski Telekom is also evident in securing a link with the end users of smart city services. Hrvatski Telekom provides CEKOM with the infrastructure for cloud computing development, resources and experience in dealing with large amounts of data while ensuring security and privacy protection and business models for business and private users.
Has years of experience in the most complex (real economy) projects of advanced analysis, forecasting and visualization over a large amount of data (Big Data, Data Lake) measured in petabytes; pioneers in the deployment of Cloud and Big Data technologies; Has partnerships with the strongest Big Data technology giants: Cloudera, MapR, Hortonworks, Amazon Web Services.
Utility company with limited liability for water supply and sewerage from Rijeka. It is a provider of water services - public water supply and public wastewater treatment in four cities - Rijeka, Bakar, Kastav and Kraljevica and five municipalities - Čavle, Jelenje, Klana, Kostrena and Viškovo. Primary expertise is in delivering and analyzing large amounts of data in the context of Smart Metering technologies

Marketing and multimedia production company and Google's ambassador as part of Google's Growth Enigne program as the "best in class" company in Croatia. The primary business is multimedia and web production, as well as complex and interactive visualizations. It provides CEKOM with the implementation of an expert system on citizen and guest movement, but can also provide a range of support services to cluster partners.
Involved in the project as a research expert and technical partner. Specific scientific knowledge will support the research components of projects, especially in the field of multimodal traffic modeling.
Provides space for activities and is a test environment for implementing and verifying individual components of smart cities. He also has specific domain knowledge in the context of traffic flow modeling.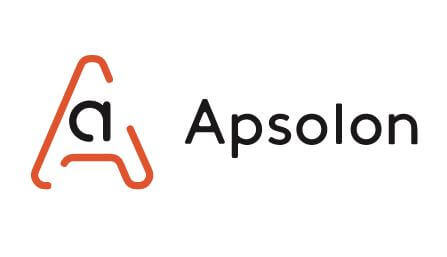 Leading Croatian company in the field of development and provision of services (investment and organizational consulting for the private and public sectors) based on innovative business models. It will provide a link between technological solutions and a deep understanding of the users and, on this basis, carry out R&D activities in the domain of developing innovative models of resource sharing and key smart city indicators.
Company engaged in the development and research in the field of sensors and IoT, and with its current knowledge and experience in development projects contributes to the development of a smart traffic solution
Leading provider of solutions and services for large business environments, urban areas and public administration. The company has competencies in the fields of system integration, systems management, data and information security, and asset and service management. Through the use of best business practices and the latest technological advances, the company creates solutions of high standards and values. By partnering with CEKOM, SmartIS provides a platform for smart cities, software solutions, integration of different platforms and data, and research expertise.
Provides a research and scientific component through the engagement of professors and students in the realization of research and development of individual components of smart cities, especially in the field of application of HPC computing.